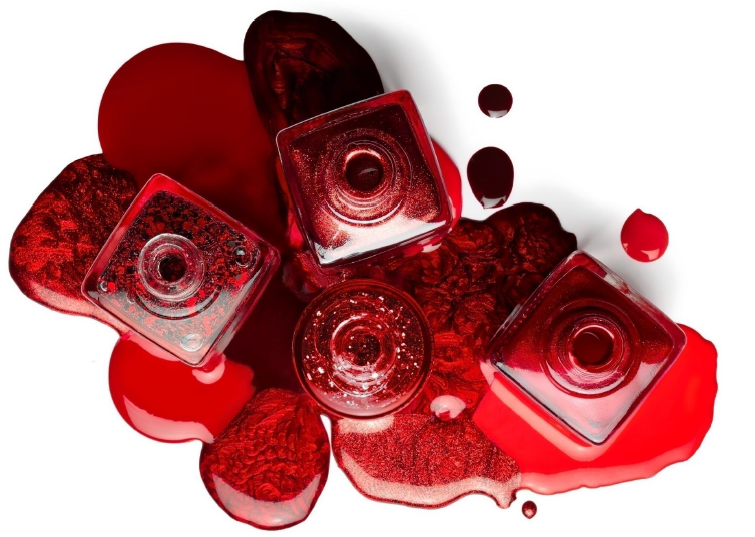 Suspending Lacquer (SLC).  Suspending lacquers are fundamentally clear base lacquer with the thixotrope dispersed in it.  They require, therefore, only the addition of Pearl Pigment and colorants to make finished nail enamel.
A suspending lacquer is now available for frosted , glitter and cream enamels. Suspending Lacquers has been formulated to produce non – settling frosted nail enamel with optimum luster, minimum syneresis and plate out, whether bismuth oxychloride or titanium dioxide coated mica pigment is used and will produce cream enamels with  no pigment settling, little or no pigment flooding and facilitate clean drainage of the enamel from the walls of a partially filled nail enamel bottle.
Suspending lacquers does not require high shear mixing for its utilization but is used directly for nail enamel production merely by adding pigments and colorants, which then requires only propeller mixing to achieve uniformity. The ease with which pigment and color pastes are dispersed in suspending lacquer will save time and energy.
The amount of pigment concentrate used in nail enamel preparation will depend on the degree of coverage and /or pearliness the manufacturer is trying to achieve.  We offer our products as extremely safe , Non toxic  and are free from harmful ingredients ( Toluene, Xylene, Pthalate, Formaldehye, Formaldehye Resin, Camphor, Parabens ,Leads, Acetone, Triphenyl Phosphate)
However considering different customer requirements above products can be formulated to suit the  market & economic viabilities.
The following procedure is recommended:
Weigh the suspending lacquer into an appropriate batch pot or tank (preferably fabricated of stainless steel or aluminum ) which is fitted with an air or explosion-proof propeller mixer.
The pigment is introduced to the vigorously stirring suspending lacquer and mixed until uniformity is attained.
The mixing action, which is dependent on the size of the pot, propeller diameter and speed of the mixer, should be such that the contents are rapidly being turned over with a minimum vortex to minimize air entrapment. To reduce solvent evaporation, the pot or tank should be fitted with a close fitting cover with an opening , to permit additions, or lacking this, a sheet of polyethylene held on by clips.
Finally, the colorants and other modifiers are added. Mixing time should be limited only to what is necessary to attain uniformity (1/2 to 1 hour at 900-1600 rpm is usually sufficient)
When the proper shade and viscosity have been attained, the enamel is strained through a fine stainless steel or nylon screen (about 220 mesh).
In addition to the SLC-1 Suspending Lacquer, a corresponding thixotropic Gel -Thixogel is available. The Thixogel el may also be used as a corrective gel when higher viscosities are desired finished nail enamel batches.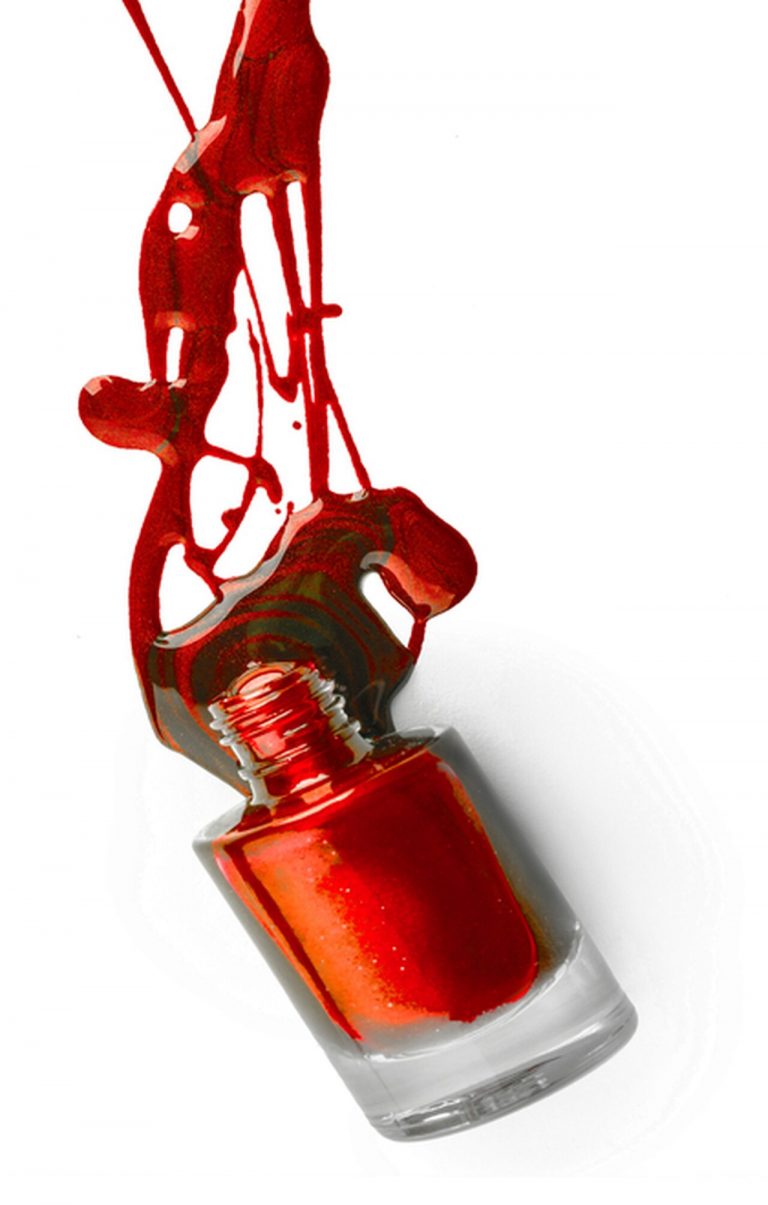 VARIANTS OF SUSPENDING LACQUERS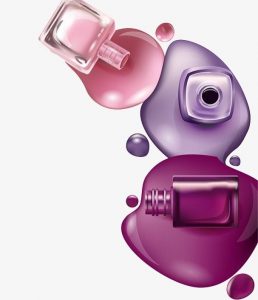 An opaque base that suspends various substrates of pearlscent & metallic pigments and can be coloured with our Polysperse NC chips, & to create traditional coloured nail polishes such as pearls and metallic. On application, it is quick drying and spreads evenly on the nail, producing a hard wearing, attractive professional gloss finish.
GLITTER & HOLOGRAPHIC BASE
It's a transparent clear suspending lacquer base for incorporating Glitters & Holographic pigments . Due to its excellent thixotrophic properties It can withhold  any size glitter and have long shelf life.  Dispersions of Transparent colorants can be added to create jelly polishes (where the coloured polish has transparency).  The Glitter base has a slightly heavy viscosity which is ideal for creating pure glitter polishes which can be applied over a coloured base coat.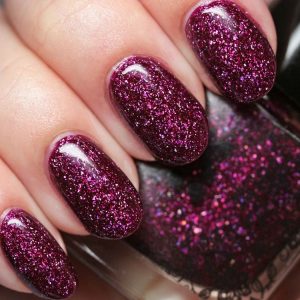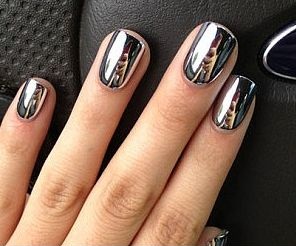 Thixotrophic suspending lacquer having  Innovative long-lasting formula. Up To 7 days of adhesion and ultra-gloss. Excellent application fluidity and very good drying time.
Thixotropic Base that supports high covering power in a single pass. Easy application and excellent performance. ONE COAT is one of the latest trends in the world for women looking for a perfect balance between practicality and performance.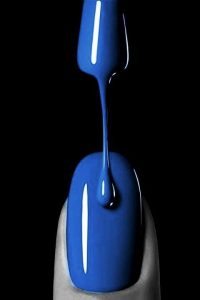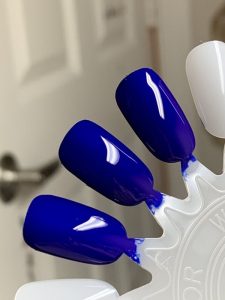 Brightness, texture and unbeatable termination. This Suspension base gives greater brightness and durability It Is a base of high solid content that leaves a film of greater body and volume similar to the completion of professional enameling High cover power. It is not necessary to use UV Nail Dryer and it is removed with traditional removers.
This clear lacquer base provides an incredible finish gloss, its formula with specifically designed resins give shine longer. After many days its enamel keeps the initial shine as if it were freshly enamelled.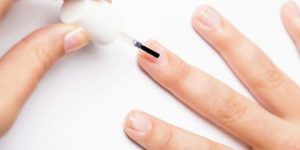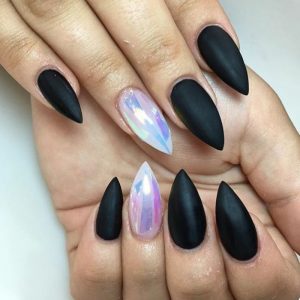 Ultra matte or opaque Base. Its mattifiers agents leave a matte film longer, easy to apply and level.
This Suspending Lacquer base gives Sand effect  finish gliding smooth on with good elasticity and  chip resistant.Pigments and glitters can be added to give vibrant effects..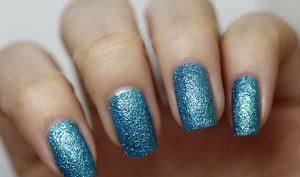 This Suspension lacquer base is specifically crafted for manufacturing of vibrant neon/fluorescent effect nail enamel with exceptionally high gloss.
Aqua Base  is a specialized product family of ready-to-use aqueous  polymeric dispersions for the formulation of durable water-based nail polishes. To simplify the formulation work, some necessary additives have already been added. This is an easy and convenient way to create nail polishes with outstanding characteristics such as fast drying time, high gloss, good adhesion, and durability. Finally you can do away with strong-smelling solvents and controversial ingredients such as nitrocellulose, triphenyl phosphate, solvents (ethyl acetate, butyl acetate, toluene, xylene), formaldehyde resin, phthalates, camphor, preservatives, etc.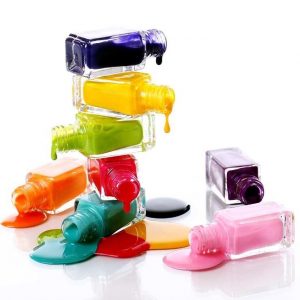 USE OF SUSPENDING LACQUER FOR NAIL ENAMEL MANUFACTURER
In making nail enamel using Suspending Lacquer SLC-1 and pigment concentrates all of the ingredients except the pigment, are supplied by the suspending lacquer (the colorants are added separately).
Since nail enamel manufacturers have their own preferences as to bottle appearance and flow characteristics for particular nail enamel, the following information should serve as a first step guide to the utilization of Suspending Lacquer.
The level of suspending lacquer found to give optimal characteristics (high luster, high gloss, good flow out, etc.)
If the viscosity of the enamel is too high, some thinner equivalent to 2 to 4% by weight of the finished nail enamel (made up of 45 parts Butyl Acetate, 40 parts Toluene and 15 parts Ethyl Acetate) can be added. On the other hand, if the viscosity is found to be too low, then some thixotropic gel TGC, may be added.