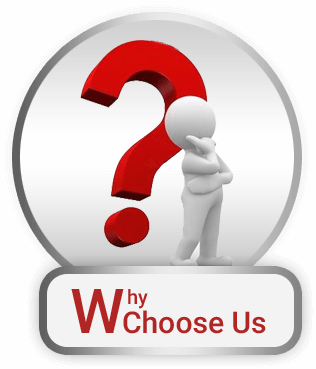 FOCUSING ON SPECIALITY INGREDIENTS
We focus only on selected, top quality and novel specialties, and strategically choose not to deal with commodities. This is in line with our promise to offer to our customers innovative, value-added solutions for differentiating products that keep their promises and therefore win consumer's lifelong preference.
We are not just a commercial company, but rather  invests in strong know-how and continuous customer support. We build true partnerships with all our clients, by listening to their needs, thinking together with them, anticipating opportunities and challenges, advising them and co-creating new or better products that we then follow throughout their entire lifetime cycle. 
Trusted partner of choice
With such customer-centric philosophy, we have achieved to become the trusted partner of choice for specialty ingredients of many key players in the markets where we compete.
A Broad Portfolio Of Quality & Products
We are enthusiastic entrepreneurs constantly looking for new, better and unique specialty ingredients to enrich our portfolio, inspire and support New Product Development (NPD). The excellent performance of our solutions according to their promises is vital and non-negotiable for us.
Technical expertise
Our Sales representatives, Product Managers and Application Technologists are highly specialized not only due to their academic backgrounds but also the on-going trainings and seminars .
Market awareness
With a 40+ years experience in the specialty ingredients field, we stand out for our deep market understanding. Our goal is to "live and breathe" the marketplace and be always a step ahead.
Therefore, we regularly visit leading industry exhibitions to track global trends and innovations, analyze the local competition and try new products to personally evaluate their claimed benefits.
Excellent CUSTOMER SERVICE
True consultants
Our clients recognize us as the partner always standing on their side with a "personal professionalism". We are consultants rather than sellers and want to be seen as a lifetime choice rather than an one-stop-shop. We listen to our clients needs, think together with them, challenge each other, advice them and ultimately co-create top performing products for winning brands.
Proactivity
We proactively identify future challenges and promising opportunities, and think for our clients even before them! And in terms of after-salesservice, we follow the product through its entire lifetime cycle and support it with relevant adaptations and improvements.
Flexibility
On one hand, we provide a modern library of ready-to-use specialty ingredients. On the other hand, we offer tailor-made solutions based on a full recipe approach (frame formulations).